Three arrests after Kirkharle jewellery shop owners tied up in raid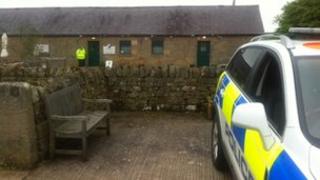 Three men have been arrested in connection with a raid during which a Northumberland couple were tied up and robbed.
Police said the man and woman's home in Capheaton was targeted by robbers armed with an axe in June.
Their jewellery shop in Kirkharle was later raided, Northumbria Police said.
A 47-year-old man from Manchester and two men, aged 48 and 28, from Durham have been arrested on suspicion of conspiracy to commit robbery.