Coastal erosion and flooding review in Sunderland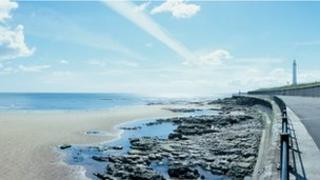 Plans to deal with erosion and flooding on the Wearside coastline are being put out to consultation.
The six-week process is being carried out by Sunderland City Council.
The council wants to determine the level of coastal erosion and tidal flood risk over the next 100 years.
"As a city with such a long coastline and riverfront, this is a very important piece of work," council city services portfolio holder James Blackburn said.
"Consultation is a key part of the development of the strategy."
The council said it needed to find funding and balance residents' needs with cost and environmental requirements.