Second Northumbria Police cell death: Watchdog investigates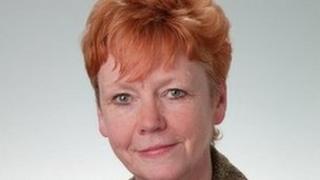 A 43-year-old man has died in custody after being arrested by Northumbria Police.
The Independent Police Complaints Commission (IPCC) is investigating the death at Washington Police Station on Wearside.
The man is the second to die in a Northumbria Police cell this month, after the death of a 34-year-old at South Shields station.
The police and crime commissioner (PCC) promised to take any necessary action.
PCC Vera Baird, said: "While it should not be forgotten that Northumbria Police successfully manage the safety and welfare of thousands of prisoners each year, the public are likely to be concerned about the safety and reliability of custody handling procedures.
"Local residents can be assured that if action needs to be taken, I will do so."
'Relatively uncommon'
The man who died in Washington was arrested on Thursday after failing to come to court and was being held pending a further court appearance.
Both the IPCC and Northumbria Police said a police doctor and an ambulance were called to the station on Friday evening.
The man, from Houghton, was taken to the Queen Elizabeth Hospital in Gateshead and pronounced dead at about 01:00 GMT on Saturday.
His family has been informed and a post-mortem examination will take place later.
On 22 March, a 34-year-old man was found dead in a police cell in South Shields less than two hours after being arrested on suspicion of being drunk and disorderly.
His death is also being investigated by the IPCC.
Sunderland area commander Ch Supt Kay Blyth said: "Deaths in police custody are fortunately relatively uncommon and there were no custody deaths in the Northumbria Police area last year."