Steve Ashman named Northumbria deputy chief constable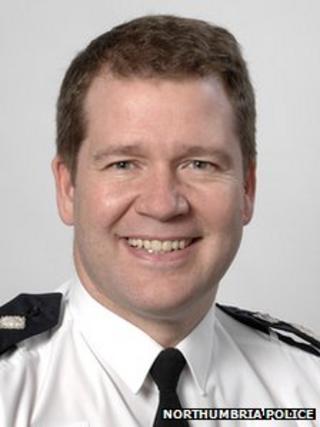 Northumbria Police have named Steve Ashman as the force's new Deputy Chief Constable.
Mr Ashman is currently an assistant chief constable and replaces deputy Mark Gilmore, who is taking up the role of chief constable of West Yorkshire.
Mr Ashman, from Jarrow, South Tyneside, joined Northumbria in 2009 as an assistant chief constable.
He began his career at the Metropolitan Police in 1987, serving as a constable on London's Broadwater Farm estate.
He has also worked for neighbouring Cleveland Police.
Northumbria's Chief Constable Sue Sim said: "Steve has a wealth of experience and knowledge of the force.
"This will benefit our communities and help us to continue our successful record in driving down crime and delivering the policing services people tell us they need and want."
Mr Ashman said: "Having spent the last four years here, I know first hand the enviable track record we have in Northumbria."