Sunderland knife attack suspect Steven Hanson arrested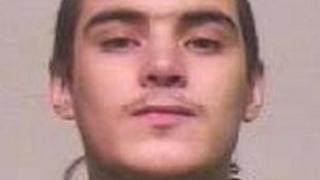 A 21-year-old Newcastle man has been arrested after a Sunderland woman was slashed across the face with a knife.
Details of suspect Steven Hanson, of Dunholme Road, were released after the attack on the 38-year-old on 31 May.
A Northumbria force spokesman said Mr Hanson was detained in the Plains Farm area of Sunderland, in the early hours.
Mr Hanson is being held on suspicion of causing grievous bodily harm with intent.