Tyne and Wear bus takeover plan views sought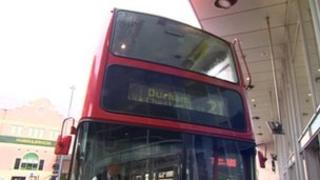 Transport chiefs are to consult on plans to take back control from private companies of bus routes, timetabling and fares across Tyne and Wear.
Tyne and Wear Integrated Transport Authority has agreed to a 14-week consultation from the end of July on the Quality Contracts Scheme.
It said the move would improve bus services and cut costs to taxpayers.
But bus operators said it was a "mistake" and they could mount a legal challenge.
The proposal would involve the authority, which is made up of councillors from the five Tyne and Wear councils, taking public control of bus services to replace the deregulated market which has been in place since 1986.
It would be responsible for most Tyne and Wear bus services for a 10-year period.
Offered alternative
Bus services would be operated by private companies which would be paid a fee for services after a tendering process.
The authority claims it would provide better services, reduce costs to taxpayers by £70m over 10 years and cap future price rises
Authority chairman David Wood said: "We want to bring everything together, we're saying 80% of the fares would be either the same or cheaper.
"There would be fully-integrated ticketing... and it would make it much, much easier for the travelling public to understand what is happening and hopefully get people back on the buses."
Tom Dodds, from Go North East, said: "It is a mistake because it will commit the people of Tyne and Wear to supporting their bus services financially and the Metro and the ferry system for many, many years."
He said bus operators had offered a partnership option which included better ticketing for young people.