North Tyneside Council takes action against payday loan firms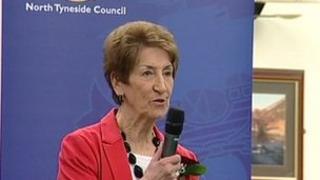 Payday loan firms will be banned from setting up businesses in commercial property owned by a Tyneside council.
Access to websites offering short-term loans will also be restricted in libraries and buildings run by North Tyneside Council.
Elected mayor Norma Redfearn said the moves were designed to stop people "sinking into the misery of debt".
The council would use all of its powers to ensure residents did not become "trapped" by the loans, she said.