Injury warning after fireworks stolen in Washington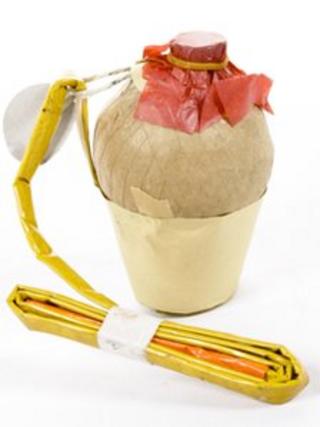 Dozens of fireworks that explode within seconds of being lit have been stolen from a van.
The 'onion bombs' were due to be used in a display tonight but were taken overnight from the northbound car park of Washington Services on the A1.
Northumbria Police said the fireworks were designed for professional use and if set off incorrectly would cause serious injury.
They said they were easy to recognise with their long fuses.
Police said the fireworks, which were stolen sometime between 19:30 GMT on Thursday and 07:30 GMT on Friday, needed specialist equipment to launch them.
PC Phil Davison, of Northumbria Police, said: "These fireworks are easy to recognise as they are not in the usual wrapped boxes that fireworks come in.
"They are in plain brown boxes and in spite of having long fuses they take a fraction of a second to explode."