Northumberland council consults on £130m budget cut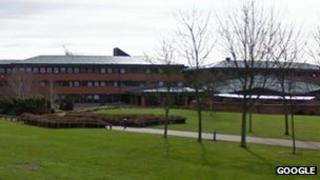 Northumberland County Council's proposed budget cut of £130m over the next five years is being put out to consultation.
The council says it needs to save £32.5m in the next financial year.
The consultation document warns some services will be reduced or cut and local people could have to "pay more through increased fees and charges".
Labour council leader Grant Davey said making savings "presents us with huge challenges".
"We're determined to protect front-line services to the public as best we can and continue to invest in Northumberland and the local economy," he said.
"We are working hard to come up with innovative solutions before presenting our final budget in February."
Efficiency savings of £14m are proposed in adult and housing services, while children's services could see a reduction in funding for early years and adolescent services.
Staff cuts are being considered in finance and management.
Funding for libraries, museums and cultural services is also under review.
A council tax increase of 1.99% is proposed.