Lynne Spalding death: Minister promises consular 'snub' probe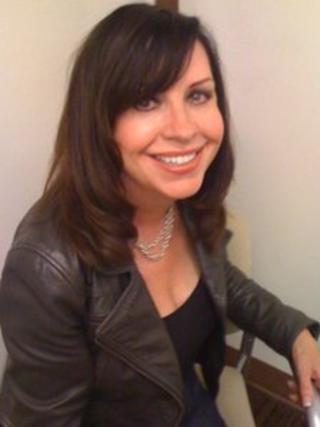 A government minister has promised an investigation into how consular staff treated the brother of a British woman found dead in a US hospital stairwell.
Lynne Spalding, from Haswell in County Durham, was found yards from her bed 17 days after going missing from San Francisco General on 21 September.
Her twin brother Bill said consular staff in the city refused to help him when he attended her memorial service.
Home Office Minister Hugh Robertson has admitted staff should have done more.
Ms Spalding, 57, who moved to San Francisco several years ago and worked in the city's tourism and hospitality industry, was being treated for a bladder infection at the hospital.
Referred to PR executive
Following her disappearance, the hospital was searched and police opened a missing person investigation. But Sheriff Department deputies failed to look in all the stairwells.
It later emerged the department had 30% fewer staff than usual.
Mr Spalding, from Easington Lane, near Sunderland, said he was treated "like a pariah" by UK consular staff when he visited the city days after his sister's body was discovered.
He said when he arrived in San Francisco for his sister's memorial service he asked consular staff if they would help arrange a visit to the hospital so he could "spend a quiet moment" where she died.
But he said he was instead referred to a public relations executive representing Ms Spalding's two American-born children.
'Perverse and inhuman'
After complaining to the Home Office, Mr Robertson pledged an independent investigation.
He said: "On this occasion our support to Mr Spalding fell short of our exacting standards.
"We informed Mr Spalding that our consulate would call him. Unfortunately, we did not deliver on this commitment as officials had not recorded Mr Spalding's number.
"Officials should have been more helpful, including keeping in regular contact with Mr Spalding. I will make sure we learn valuable lessons from this.
"I will arrange for the Director of Consular Services to conduct an independent investigation by an officer not directly connected to the case."
But Mr Spalding said: "I cannot believe my treatment merely fell below expectations - it was perverse and inhuman."
He said he welcomed the promise of an investigation.
San Francisco General Hospital has described Ms Spalding's death as a "horrible event" that should never have happened.
A joint hospital and Sheriff's Department investigation is continuing.