North East Combined Authority proposal backed by NECC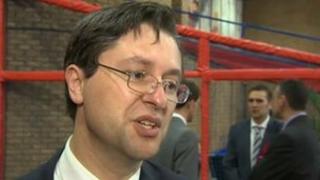 A "Combined Authority" formed by North East councils to give the region a "stronger voice" has been backed by the North East Chamber of Commerce.
The seven local authorities agreed to form the North East Leadership Board in June.
However, the plans were temporarily put on hold after some councillors voiced concerns about uncertainty over what powers they would have.
The NECC said it was important the region remained "united" in its aims.
The proposal is currently going through a government consultation.
If it is passed, the Combined Authority will operate from April and it is hoped it would gain more powers and funding for the area.
NECC chief executive, James Ramsbotham, said: "The North East business community believes it is important that we remain united in our aims, economic priorities and ambition... local authority leaders must be applauded for resolving the issues that had threatened to derail plans for a Combined Authority."
A Combined Authority can be set up when two or more local authorities want to work more closely to support economic growth in areas such as skills, transport and investment.
Durham Council leader Simon Henig was appointed chair of the North East Leadership Board last year.
The seven councils involved are Durham, Gateshead, Newcastle, North Tyneside, Northumberland, South Tyneside and Sunderland.
Greater Manchester was the first area in the country to develop a statutory Combined Authority, in April 2011.