Durham County Council memory stick goes missing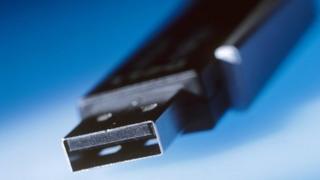 A memory stick containing information about thousands of elderly people in County Durham has been lost.
It held details including key safe codes - secure places where residents can store keys to be accessed in case of an emergency - by users of the Care Connect warden service.
There was also information about medication and contacts for relatives.
The county council said there was no cause for concern, but has advised residents to change their codes.
Although the council said that the memory stick, which had been missing for some time, was not lost in transit, it was unable to say where and how it disappeared.
A spokesman said it was fully encrypted, in line with government data protection practice, so there was no danger that anyone could access information from it.
Letters have been sent out to the 3,600 users of the Care Connect service.
Adrian White, head of contract services at the county council, said: "I would like to reassure everyone who uses the Care Connect service that there is absolutely no cause to be concerned.
"It is simply good practice to change key safe codes on a regular basis."