Arrests made after 55 dogs seized in County Durham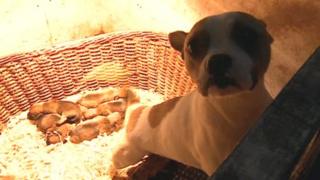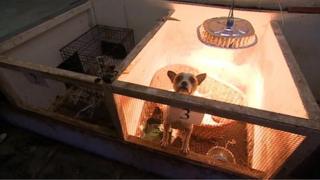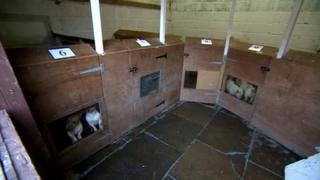 Six people have been arrested and 55 dogs have been seized after police raids in County Durham.
Five men and a woman are alleged to have been running an unlicensed puppy farm selling Jack Russells and Chihuahuas on the internet.
A total of 43 adult dogs and 12 puppies were taken into care after raids on six properties in Shotton Colliery and Windsor Terrace in Haswell.
Some of the dogs involved were Jack Russell/Chihuahua crosses.
The six were arrested under the animal welfare act.
RSPCA Ch Insp Mark Gent said: "The RSPCA has had lots of calls from people concerned about poorly puppies being sold in the area, some of which have gone on to die as a result of the conditions they were living in.
"Forty three adult dogs, some of them breeding bitches, and 12 puppies, some of them very, very, young have been seized this morning and are now being checked over by vets."