Mark Knopfler to perform at Great North Run event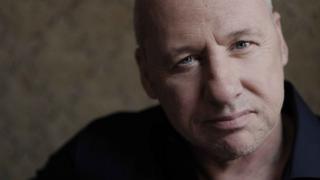 Local guitar legend Mark Knopfler is set to perform at a special ceremony on Newcastle's Quayside three days before the Great North Run.
A massive open-air celebration is being held on 4 September to mark the one millionth entrant who will complete the popular half marathon.
The former Dire Straits frontman will be joined by local author David Almond and thousands of volunteer performers.
Members of the London 2012 Opening Ceremonies team will also take part.
'Absolutely thrilled'
Knopfler said: "I'm proud to have been a supporter of this great event from the beginning and am looking forward to being there to play 'Local Hero' once more.
Bupa Great North Run founder Brendan Foster said: "We're absolutely thrilled to be able to announce, on the day that tickets go for sale, that the music legend Mark Knopfler will be opening our event playing the world-famous tune 'Local Hero'.
"That particular track has now become the Great North Run anthem.
"What better way to kick off this world-first event?"
The Great North Run Million Opening Ceremony will be broadcast on BBC2 on 7 September as part of the Bupa Great North Run coverage.