Woman raped in South Shields seafront car park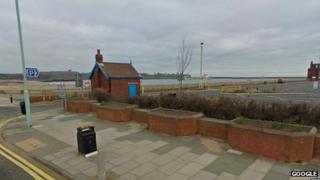 A woman has been raped near the seafront in South Shields, police have said.
Officers were called to the Pier Head car park adjacent to Dunes on Sea Road, at about 23:45 BST on Friday.
The 32-year-old victim is believed to have been attacked after 22:00, the Northumbria force said.
Detectives are appealing for anyone with information to contact them. Extra patrols are being scheduled in the area to reassure the local community.