Malaysia plane crash: Sunderland fans raise cash for tribute to rival crash victims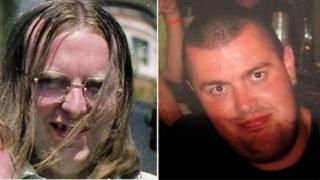 Sunderland supporters have raised over £15,600 to pay for a floral tribute to the two Newcastle fans who died in an aeroplane crash in Ukraine.
John Alder and Liam Sweeney, 28, were on their way to see Newcastle in a pre-season tour of New Zealand when their Malaysia Airlines flight came down.
In a show of solidarity with their rivals, fans organised a fundraising effort on an internet message board.
More than 1,800 people have donated since late on Friday.
The fans have used online fundraising site gofundme to gather donations. The initial target was to raise £100.
'Ultimate respect'
The supporters who set up the campaign posted on the fundraising site: "We may be Sunderland fans, who traditionally have deep rivalry with Newcastle, but there are things far more important than any football games.
"RIP to John Alder and Liam Sweeney, who were both far too young."
The fans responsible said any money left over from the floral tribute would be given to charity.
Newcastle supporters also posted on the site, to give their thanks for their rivals' gesture.
One Newcastle fan, Ben Fearon, posted: "Ultimate respect to these SAFC fans, rivalry aside, from an NUFC fan and I'm sure from all the NUFC fans out there."
All 298 people on board flight MH17 died when it came down.