Tribute to River Wear death teenager Jordan Roberts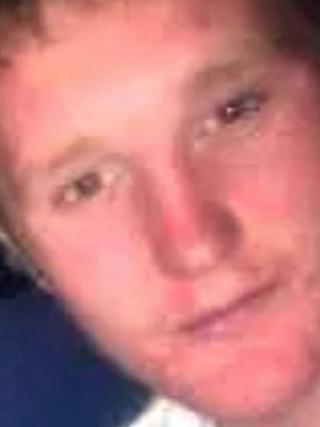 Tributes have been paid to a teenager who was found dead in the River Wear in County Durham.
Jordan Roberts, 17, from Sunderland, got into difficulty while swimming in the river near Finchale Abbey with his brother and another friend on Monday.
Jordan's brother remains in a stable condition in hospital. The other youth received treatment at the scene.
In a tribute, Jordan's mother Brenda said his death had left everyone who knew him "completely devastated".
Emergency crews were called at about 17:00 BST after the youths began to have problems while swimming.
A helicopter, police dogs and an underwater diving team carried out searches into the night and resumed on Tuesday, when Jordan's body was recovered.
In a tribute, the family said: "Jordan loved to play jokes and was a happy-go-lucky boy who loved to ride about on his bike with his friends.
"Jordan will never be forgotten by anyone - his mam and dad, sisters, brothers, aunties, uncles, cousins, his friends and girlfriend.
"It has been so weird writing this as I could go on and on. Jordan, you were taken away so soon. Keep smiling son, as your smile and laughter will never be forgotten."
Friends of Jordan are lighting candles and lanterns in his memory at the Complex centre in Downhill at 17:00 BST.