BP Portrait Award: Sunderland only host outside London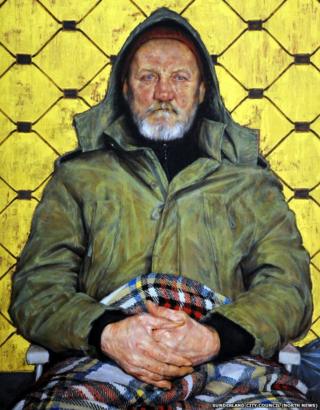 The winners of a prestigious art competition are being exhibited in Sunderland.
The city's Museum and Winter Gardens is the only English venue other than London's National Portrait Gallery to host the BP Portrait Award 2014.
This year's competition had 2,377 entries from 71 countries.
The council said the city had been considered because of a "long and very successful" association with the gallery.
Sunderland City Council culture spokesman John Kelly said: "It is through this partnership and excellent working relationship that we were offered the opportunity to have the exhibition here this year as part of its national tour.
"We hope that visitors to this world-class art exhibition will return on a regular basis to our city to make the most of all of our cultural attractions."
More than 50 portraits will be on show, including the £30,000 winning entry by German artist Thomas Ganter depicting a homeless car windscreen cleaner.
The exhibition ends on 16 November before moving to the Scottish National Portrait Gallery.