Newcastle child sex attack picture released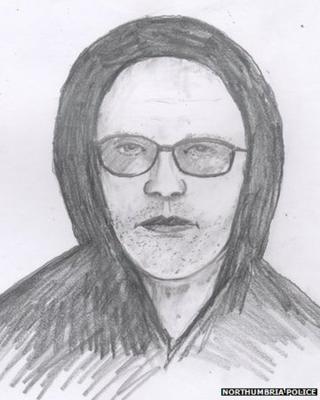 Police have released an artist's impression of a man they want to speak to over a sexual assault on a 12-year-old girl in Newcastle.
They also said the attack may be linked to another incident two years earlier.
The victim was walking in fields next to Pallinsburn Court, near Etal Lane, at 17:00 BST on 16 October when she was attacked, police said.
A man exposed himself before putting his arm around her and sexually assaulting her.
Officers are now linking the attack to an incident on 17 October 2012 in which a man of a similar description exposed himself in front of a group of girls aged 12 to 15.
It happened on Stamfordham Road, about 650ft (200m) away from the recent assault, police said.
A 17-year-old boy and a 31-year-old man were arrested in connection with the 2014 assault but released facing no further action.