Severed ear piece found in Sunderland after brawl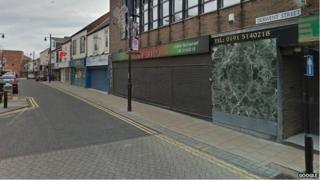 A piece of ear was found in the street after a man had it severed in a brawl in Sunderland, police said.
A man called Sunderland Royal Hospital to say he had found the chunk of flesh just before 07:00 GMT on Sunday.
Officers located a 26-year-old injured man, who was treated in hospital but it was too late for the ear to be reattached.
Police believe it is linked to a fight in Derwent Street at 05:16.
A spokesman for City Hospitals Sunderland NHS Foundation Trust said "The owner did turn up at the hospital but as there was a lapse of more than eight hours it was too late to try to reattach the ear."