Newcastle's Bigg Market area in line for £3m revamp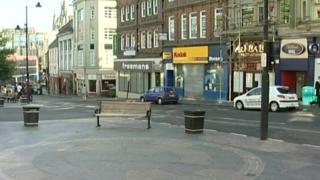 Newcastle's historic Bigg Market is in line for a multimillion-pound facelift after revamp plans were approved by the Heritage Lottery Fund (HLF).
The area, which has a cluster of bars and restaurants, also contains 31 listed buildings and an ancient market.
The HLF has given city development company NE1 more than £200,000 to further a major conservation project.
NE1 hopes additional funding of £2.8m can be secured to begin the work in early 2016.