Durham Free School closure confirmed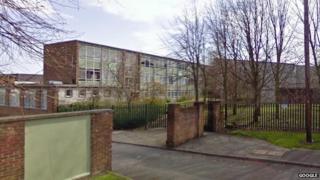 A 'failing' free school will close at the end of this term after its action plan was judged insufficient to turn it around.
In January, the government said it was terminating Durham Free School's funding agreement after inspectors rated the school inadequate.
The school submitted an improvement plan but Education Secretary Nicky Morgan has decided to pursue closure.
Chairman of governors John Denning said it was consulting legal advisors.
Ofsted inspectors pinpointed particular problems with bullying and poor pupil attitude at the school.
They also said the school's curriculum was failing to help students understand "British values" or "prepare them for life in modern Britain".
Major weaknesses
A letter from Janet Renou, regional schools commissioner for the north, said the education secretary had taken into account the representations from the school as well as letters and emails from parents and pupils.
She wrote: "Having considered the academy trust's representations, the secretary of state does not consider that you have provided sufficient evidence to show the trust has the capacity, or a suitable strategy, to bring about the necessary improvements at Durham Free School."
She added that it had not sufficiently demonstrated it was addressing major weaknesses such as the need to safeguard pupils, strengthen the quality of teaching and addressing a culture of intolerance of people with different faiths, values or beliefs.
It said it would work with Durham County Council to ensure there was as little disruption as possible to pupils as alternative arrangements were made.
In a statement, Mr Denning said: "It is important that parents are informed by the school of the content of the regional schools commissioner's letter, and that is our priority at this time. The trust is also consulting its legal advisers."
The school opened in September 2013 with 94 pupils.
It is the third free school to close since the policy was introduced in 2010.