Secure accommodation for Newcastle child sex victim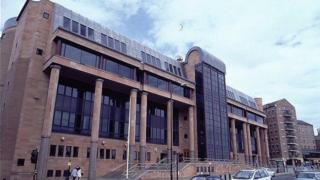 A teenage girl, thought to have been sexually exploited by Asian men, should be placed in secure accommodation for her own safety, a judge has ruled.
Family court judge, Simon Wood, said the 17 year old from Newcastle had been a "very significant victim of child sexual exploitation".
He said he had been given "chilling evidence" about the girl by detectives.
The judge said so far one man had been charged with 20 offences linked to child sexual exploitation.
Judge Wood said a "pattern" had emerged of her absconding from local authority care and being found "in the company of inappropriate, much older Asian males".
'Raped or worse'
His decision to agree to a request from Newcastle City Council for the youngster, who cannot be named, to be placed in secure accommodation, comes months after two High Court judges said targeting perpetrators of child sexual exploitation, not victims, was the fairer approach to take.
Judge Wood said he had considered targeting the men who were exploiting the teenager but had concluded he was not in a position to take such an approach.
He said police had "impressed" on him that as long as the teenager was in secure accommodation, she was "safe" and "could not be raped or worse".
He said local authority social services staff had echoed those concerns adding: "...the young person who, by virtue of her experience of being parented, is ill-equipped for independent living".
He said the teenager, referred to a R, would remain in secure accommodation until her 18th birthday, by which time plans would be in place to allow her to live "semi-independently".