Morpeth £30m bypass work can go ahead, government says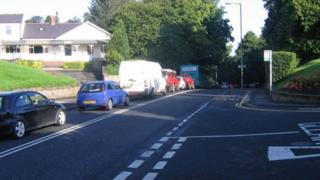 Plan for a bypass to ease congestion in a Northumberland town can go ahead.
The £30m Morpeth Northern bypass scheme was approved by the Secretary of State for Transport in January.
Final funding confirmation has now been given for the construction contract to be awarded and work is expected to start "as early as next week" and take about 18 months.
Northumberland County Council will contribute £9m and the Department for Transport the remainder.
The 3.8km (two- mile) bypass will run from Whorral Bank roundabout to the A1 trunk road between Fairmoor and Lancaster Park.
It is the second phase of a link road between south-east Northumberland and the A1. Phase one, the Pegswood bypass, was completed in 2007.