Durham Free School closes despite campaign to save it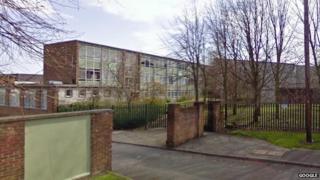 A free school has closed after an action plan by parents and staff to save it was judged insufficient.
In January, the government pulled the plug on funding for Durham Free School after Ofsted rated it inadequate.
The school submitted an improvement plan but this was rejected and Education Secretary Nicky Morgan ordered it to close before Easter.
Parent Dave Lewarne said they had put up a "fantastic fight" so could walk out with their "heads held very high".
Students, staff and parents took part in a service of thanksgiving at St Giles Church on Thursday to mark the closure.
The Reverend Canon Alan Bartlett said the closure felt "like a bereavement, a taking away of hope" and that everyone connected with the school had his sympathy.
'British values'
Acting head teacher Julian Eisner, said: "It has been an incredibly traumatic time for our staff.
"They have been the consummate professionals throughout, behaving in an exemplary manner and always in the best interests of the children. It is a sad day."
Senior staff and governors said the school was "not given a chance" to improve after Ofsted inspectors highlighted problems with bullying and poor pupil attitude at the school.
Ofsted also said the school's curriculum was failing to help students understand British values.
Opened in 2013, the school is the third free school to close since they were unveiled in 2010.