Northumbria Police to help serial domestic abuse victims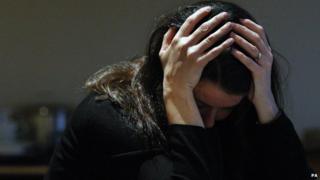 People who have repeatedly fallen victim to domestic abuse are to be offered further support in a Northumbria Police project.
The force said that between April 2011 and December 2013, a total of 2,622 serial victims were identified and were involved in almost 10,000 incidents.
It has secured £920,000 from the Police Innovation Fund, some of which will be spent on a support project.
There will also be a scheme to help perpetrators address their behaviour.
Northumbria Police and Crime Commissioner Vera Baird said: "It's recognised that a large percentage of our victims frequently get involved in a series of relationships with different offenders.
"It is these victims who are most at risk of homicide.
"This funding aims to identify, tackle and safeguard serial victims using intelligent data analysis accompanied by one-to-one support to move serial victims on from the cycle of victimisation."