PCC Vera Baird's role in crime victim charity questioned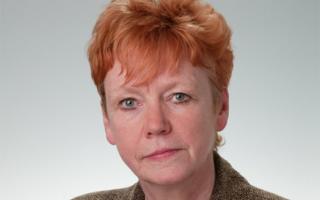 Claims a police and crime commissioner (PCC) had a conflict of interest in awarding money to a charity of which she is a director are being probed by The Ministry of Justice (MoJ).
Northumbria PCC Vera Baird's role at Victims First Northumbria (VFN) emerged as it started providing victim support services in the region.
Her office is understood to have agreed to give the organisation £500,000.
Mrs Baird said all MoJ "protocols were adhered to" in awarding the cash.
The MoJ has "made a request for information" from her.
However, it said there was "no intention to investigate" the setting up of Victims First Northumbria or Mrs Baird's decision to fund it.
In a statement, it said PCCs had to show victims' needs were being met but decisions on local funding arrangements were "for individual PCCs to determine".
'Excellent value'
"The MoJ requires PCCs not to be subject to conflicts of interest when providing victims services and has the power to investigate any possible conflict of interest and to cease funding if such a conflict is established," it said.
National charity Victim Support had offered help to victims of crime across the country, but the power to allocate cash was recently devolved to PCCs and the service in the Northumbria force area is now run by VFN.
In a statement, Mrs Baird said: "I looked at a number of options, as did all police and crime commissioners, to ensure we would offer excellent value for money and a service that always put victims first and addresses their every need.
"All Ministry of Justice procedures and protocols were adhered to."
Chief Constable Sue Sim, who is also a director of VFN, is currently being investigated over her treatment of staff and announced last week she was to retire from the force in June.
Northumbria Police has confirmed she will stand down as a director and trustee of VFN at the same time.