Brinkburn classical music festival cancelled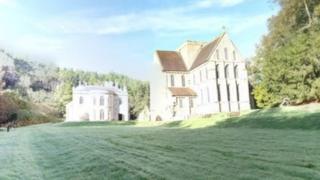 Organisers of a classical music festival in Northumberland have blamed a lack of funds for the cancellation of this year's event.
Brinkburn Music Festival was due to be held at Brinkburn Priory near Rothbury in July and in previous years has been featured on BBC Radio 3.
The festival's management has confirmed this year's event will not be going ahead.
Manager Zoe Bottrell said funding is the big issue.
In a letter to supporters of the festival, she said: "Funding has been a challenge these last few years and we feel we need to step back... and consider our way forward.
"This has been a very difficult decision to make.
"The board has explored various different options, but were keen to ensure that if we were to do anything, that it would be worthy of the name of the Brinkburn Music Festival."