Newcastle #distracted road safety campaign launched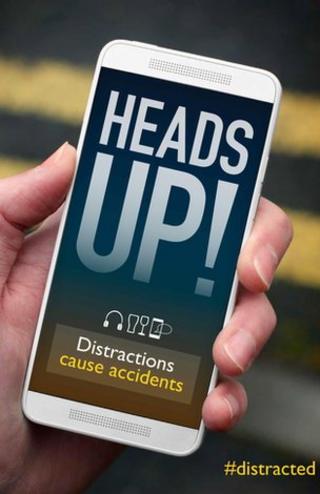 A campaign to reduce the number of accidents caused by pedestrians not paying attention has been launched.
The #distracted scheme follows an increasing number of people being injured while using mobile phones or wearing headphones, Newcastle City Council said.
Young people aged 18 to 22 were most likely to be involved, it said.
Labour neighbourhoods cabinet member Nick Kemp said the rising number of accidents was a "real concern".
"We started this campaign with Northumbria Police to highlight how a small change in your behaviour, such as looking before crossing the road, can make a real difference to your safety," he said.