Vantec Europe £23m warehouse brings 120 jobs to Sunderland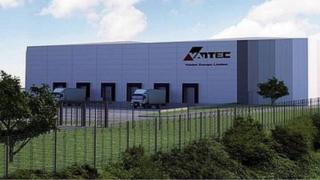 Up to 120 jobs are to be created in Sunderland with the development of a £23m warehouse.
The building will be the largest of three in the city for warehousing and logistics firm Vantec Europe.
The company, which is owned by Hitachi, already employs more than 1,000 people and has Nissan among its customers.
Vantec Europe managing director Martin Kendall, said it was a "great vote of confidence" in their Sunderland operations.
Sunderland City Council leader Paul Watson said: "Our ambitions for Sunderland to become Europe's automotive hub are strengthened by this development, and it illustrates the continuing success of our business investment team in attracting and securing major investments from global companies to the city, creating jobs and a remarkably strong automotive sector."
The 421,000 sq ft (39,000 sq m) site at Hillthorn Business Park is expected to be completed by December.