Burglar Andrew Connor caught by paint footprint trail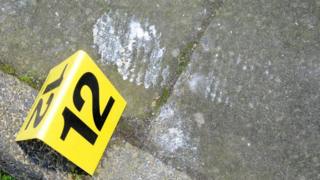 A burglar was caught after he left a trail of paint from the crime scene to his County Durham home.
Andrew Mark Connor, 27, knocked over a tin of white paint when he was burgling a shop in Easington Colliery.
Police arrested him minutes later after following footprints to his home in Vincent Street.
Connor, who admitted burglary, must pay £100 compensation and was given a 12 month community order at Peterlee Magistrates' Court.
The stolen property was found in his back yard, Durham Police said.
Det Con Darren Cresswell said: "Some offences of burglary are more challenging to solve than others, in this case the offender really put his foot in it and left some very obvious clues.
"His house was only a short distance from the shop and the footwear impressions led us easily to where he had hidden the stolen property."