Consultation begins over £60m Sunderland dual carriageway plan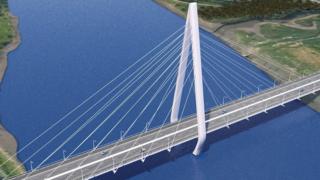 Consultation has begun on plans for a £60m dual carriageway into Sunderland city centre.
The proposed development would run from the eastern end of the new Wear crossing through Pallion, Deptford, Farringdon Row and St Mary's Boulevard.
It would mean there is a continuous dual carriageway between the A19 and city centre, which the council said would reduce congestion and provide a link to key employment sites.
Comments are invited until 30 June.
The route will avoid the Grade II listed Wellington Lane school building, Sunderland City Council added.
Construction of the crossing between the north and south sides of the River Wear at Castletown and Pallion, costing £100m, got under way last year.