Cowpen Road scheme delayed by high-voltage cable discovery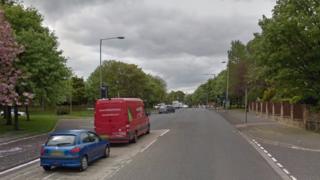 A £750,000 scheme to reduce congestion on a busy Northumberland road has been delayed after engineers discovered high-voltage cables beneath a junction.
Work around Blyth's Cowpen Road was due to get under way from Monday.
However, Northumberland County Council said the project had to be "put back a number of weeks" to allow for the movement of the cables.
Further investigatory work will be carried out followed by discussions with utility companies.
The scheme will see traffic lights removed from Tynedale Drive at its junction with Cowpen Road, with the junction also being widened to ease the flow of traffic.
A second stage will involve work between Coniston Road and the A189.