Newcastle United: Hunt after racist abuse made to player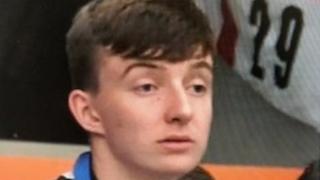 Police are hunting a man after racist abuse was directed at a Cardiff City player during their match against Newcastle United.
The comments were made during Newcastle's away game in Cardiff in the Championship on 28 April.
A man was reported by another Newcastle fan and he was thrown out from the stadium by stewards.
He provided his details to officers but it later emerged those were false. Newcastle won the game 2-0.