Ex-charity boss 'banked 60 cheques as reimbursement'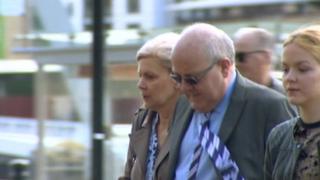 An ex-charity boss accused of a £700,000 fraud said he banked 60 cheques as reimbursement for paying suppliers from his own funds.
John Briers, who was chief executive of Age Concern South Tyneside, had acted as a source of finance for the charity, he told Newcastle Crown Court.
Prosecutors allege he used fake invoices to boost his finances.
The 57-year-old, of Woodstock Road, Gateshead, denies three counts of fraud by abuse of position.
The offences are alleged to have been committed between 2007 and 2015.
'Committed'
Mr Briers said in some cases he would pay the charity's suppliers in cash from his joint bank account as the organisation "did not have a legal identity" at the time, resulting in many companies refusing to enter into credit agreements with it.
The jury were told of a number of withdrawals Mr Briers said proved he paid suppliers himself.
He added he was subsequently reimbursed through cheques from the charity.
The court heard 60 were made out to him from the organisation's account, totalling £433,236.
He is also alleged to have awarded himself £105,560 via 12 unauthorised bonuses and £169,703 through 19 unauthorised top-ups to his pension.
Mr Briers denied he would have defrauded the organisation out of "the best part of three-quarters of a million pounds," and said he was "committed to that charity, both locally and nationally".
The trial continues.