Darlington teacher praises Japanese courage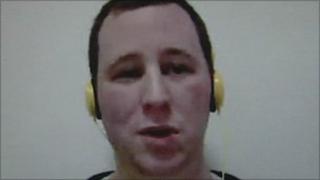 A Darlington man who was living 35 miles from the quake-hit Japanese nuclear power plant said local people were "a great example of grace under fire".
Marc Kemp, 26, an English teacher, has now moved from Koriyama to Kitakata, 70 miles from the affected site.
The Fukushima Daiichi plant was damaged by last week's 9.0-magnitude quake and tsunami, which killed thousands.
There are fears of a serious radioactive leak from damaged reactors.
The head of the UN's nuclear watchdog has warned that the battle to stabilise the nuclear plant was a race against the clock.
'Little petrol'
The alert level at the plant has been raised from four to five on a seven-point international danger scale for atomic accidents.
But Mr Kemp, who says he has no immediate plans to leave the country, said radiation levels in most of Japan were no higher than those faced by someone going for "a walk in the park".
He said: "We pulled back after the first blast at reactor one, which is why we are further away from the plant.
"Here the shops are open, the restaurants are often open too. People are going to work, children are attending school.
"Further north and east, in Koriyama and past that city, there is less food in stores, and very little petrol.
"The emergency services have commandeered fuel to make sure they have enough to keep vital services running, as well they should.
"Still, as time passes more services return to the rest of the prefecture and life gets more and more back to normal."
'Absolute faith'
Mr Kemp, who has taught English for three and a half years in Japan, where he met his fiancee Kelly Poisson, said: "Here feels very safe, which I think is influenced greatly by the ability of the Japanese to simply get on with their lives.
"The average Japanese person is truly an inspiration and a great example of grace under pressure, and right now the entire country, not just the areas affected, is displaying just that."
He urged family and friends in the UK not to worry about him and to be assured that the authorities were working tirelessly to resolve the problems.
"I have absolute faith that the situation at the plant will be solved," he said.
The latest figures confirm 6,405 people dead and about 10,200 listed missing as a result of the earthquake and tsunami.