Sir Thomas Allen appointed Durham University chancellor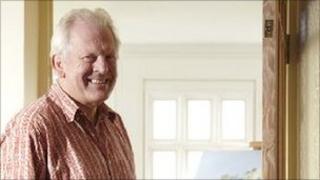 An opera star is to become the new chancellor of Durham University.
County Durham-born Sir Thomas Allen will take over from author Bill Bryson in January.
Sir Thomas said he was "extremely proud and honoured" at the appointment, which followed consultation with students, former students and staff.
The 67-year-old is Vice-President of the Durham University Choral Society and an Honorary Patron of the Durham Cathedral Choir Association.
Born in Seaham Harbour, he has performed to thousands of people across the world in leading roles such as Mozart's Don Giovanni, and his story was cited by playwright Lee Hall as the inspiration for his film Billy Elliott.
Sir Thomas said: "No matter where my life and career have taken me, Durham has always held a special place in my heart so it is a particular privilege for me to accept this prestigious role.
"I am thrilled to be 'coming home' and I greatly look forward to meeting the students, staff and alumni at Durham and representing this magnificent University across the world."
'Perfect choice'
The chancellor is the ceremonial head of the university and performs a range of duties, including the awarding of degrees at graduation.
Previous holders of the post have included ballerina Dame Margot Fonteyn, and Sir Peter Ustinov.
Professor Chris Higgins, Vice-Chancellor of Durham University, said: "Sir Thomas Allen really is a local boy made good.
"His achievements as an artist, in education, and as a dedicated supporter of so many good causes, make him the perfect choice to be the new Chancellor of Durham University."