Murdered Kathryn Cook's mother warns violence victims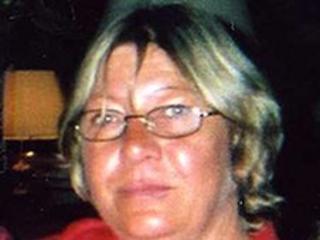 The mother of a 44-year-old Durham woman who was murdered by her violent boyfriend has warned other victims to get out of abusive relationships.
Kathryn Cook was left in a coma after being beaten by Paul Northey, 39, in June 2008. She died seven months later.
Northey, of Shield Row, near Stanley, was jailed for life on Friday after being found guilty of her murder.
The victim's mother Kathleen Cook, 71, said she regretted being unable to persuade her daughter to leave him.
Ms Cook, of Penshaw Gardens, in Stanley, was found with severe head injuries by her 10-year-old daughter after the attack.
Newcastle Crown Court heard that she never regained consciousness.
Before she died, Northey admitted wounding with intent and was jailed for eight years in January 2009.
Ms Cook died a week later and he was then charged with her murder.
'Years of abuse'
Ms Cook's mother Kathleen, who lived across the road from her daughter, said: "It is a still a bit of a shock but a relief that he has been found guilty.
"It has dragged on for more than three years and I don't think we will ever get over it.
"Kathryn was a friendly and caring person who couldn't see the bad in anyone. We tried to persuade her to leave him, but she wouldn't.
"We noticed the bruises over the years but were told that violent people promise their victims the sun, moon and stars and that it won't happen again and they fall for it, like Kathryn did.
"We want to warn other victims to get out while they can."
Det Supt Ken Donnelly, of Durham Police, said: "He is a violent, manipulative bully who has finally been held accountable for the death of his partner, who was subject to years of abuse at his hands.
"His conviction should serve as a warning about the ultimate price paid for domestic abuse and how it can destroy lives."
Ms Cook's mother added: "Kathryn could hardly walk after some beatings and had clumps of hair coming out - we really tried to get her to leave, but she wouldn't listen."