Underage drinkers targeted in County Durham campaign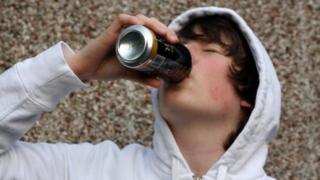 Hundreds of underage drinkers were referred to a drug and alcohol service during a summer-long crackdown in County Durham.
As part of Operation Aries, involving police, the county council, and local off-licences, about 200 litres of alcohol were also confiscated.
It emerged that 80% of it was purchased by adults or older friends.
All 300 youngsters detained by police, as well as their parents, were dealt with by intervention workers.
A number of fixed penalty notices were also issued.
The operation was aimed at reducing anti-social behaviour and low level crime.
Sgt Mick Urwin, from Durham Police's alcohol harm reduction unit, said: "The majority of the alcohol is coming from older adults, be it parents or older friends.
"It might even have been taken from parents' stock without them knowing about it, and it's those sort of messages we're trying to get across."
There are now plans to expand the project into the Darlington area.