Police review call system after death of Chippenham man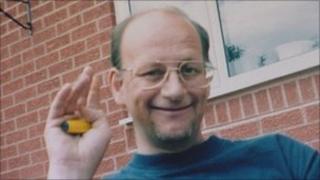 Wiltshire Police should have done more to help a man who died after phoning them threatening to hang himself, an independent report has said.
Mark Price, 47, of Chippenham, died on 24 May, four days after police found him unconscious at his home.
The Independent Police Complaints Commission (IPCC) found Mr Price had made several 999 calls to police in the early hours of 20 May.
The IPCC has now recommended the force revises how it deals with silent calls.
"You'd think an establishment as big as Wiltshire Police would have had policies in place to deal with such situations, but nobody seemed prepared to make a decision," Mr Price's brother Alan told BBC Points West.
After a 999 call, an ambulance crew had attended Mr Price's house earlier in the night of 20 May.
After some discussion it was decided that no action needed to be taken.
The IPCC found that when Mr Price made a further 999 call, police control room staff believed it related to the earlier incident and logged the call but took no action.
Thorough review
It was only after a third silent call from Mr Price's phone that police attended the scene and found Mr Price hanging.
The divorcee, originally from Melksham, later died at Royal United Hospital in Bath.
He had a long history of mental health and alcohol problems.
IPCC Commissioner Rebecca Marsh said: "Enquiries should have been made to establish what assistance Mr Price required, if any.
"A better informed judgement could then have been made as to what resources were best served to deal with Mr Price.
"We have recommended that Wiltshire Police develop policy and guidance on how to deal with abandoned/silent 999 calls and I am pleased that the force have agreed to deal with this as a priority."
Supt Nick Ashley of Wiltshire Police said the force had carried out a thorough review of practices and had given extra training to a member of staff.
The IPCC report was released to coincide with Mr Price's inquest in Trowbridge. The hearing recorded an open verdict.