Council writes off Highworth Recreation Centre debt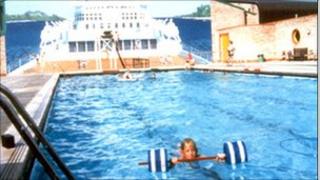 A council is to write off a debt of nearly £600,000 which was run up by a leisure centre.
The debt was discovered when a new trust executive was brought in to run the Highworth Recreation Centre in 2010.
Swindon Borough Council said it will now take a more active role in running the centre.
A council spokesman said it could pursue the 11 trustees for the debt but that was not a practical option.
Councillor Keith Williams said: "While we have other financial issues would that really be the right route?
"It is the borough council that is owed the money, so what we've said is that we'll step in and put strict conditions in place and make sure the leisure centre is viable in the future."
Subsidy reduced
He added that the business plan for Highworth was "flawed and unsustainable" when he examined it last year.
A spokesman for the Conservative-led council said the authority would reduce its subsidy and have someone on the centre's new board "keeping an eye on things".
Leader of the authority's Labour group, Cllr Derique Montaut, called for more debate on leisure and community facilities.
"The Conservatives are always saying there is no money - but then managing to find it when it suits their purposes.
"It will probably mean another vulnerable group will suffer," he added.
Last October, the borough council said it needed to make £45m in cuts over the next three years, as its annual budget would be reduced by one-third.