Honda supply lines to be strengthened after Japan quake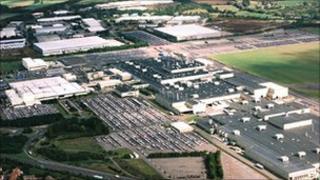 Work to prevent supply problems from Japan to car manufacturer Honda's Swindon plant is under way, after the earthquake and tsunami.
All five of the company's Japanese sites have been shut down for a week to make power and infrastructure checks.
A special taskforce is looking into what measures need to be taken to keep the Swindon site going, in case component stocks from Japan run short.
A Honda spokesman reassured workers by saying: "Swindon is safe."
Paul Ormond, Honda's general manager for corporate affairs in the UK, said it was "not easy" for the firm's British operations to deal with the disruption to component supply caused by the shutdown.
Mr Ormond said: "We have two teams - one here and one in Japan - looking at the future element of components to ensure we don't have that problem, looking at counter-measures and alternatives.
"It's not going to be easy, but I'm sure we are going to overcome it."