Virgin Media to move 500 from Trowbridge call centre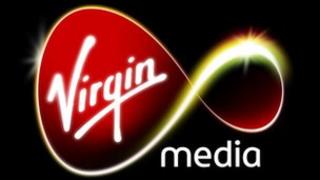 More than 500 jobs could be lost at a Virgin Media call centre in Wiltshire, a union has claimed.
Staff at the Trowbridge site have been told they have the opportunity to redeploy within the company or take voluntary redundancy.
Andy Kerr from the Communications Workers Union (CWU) said the news was a "disaster" after Vodafone said 200 jobs could go from the same site last month.
Virgin Media said all affected staff would be offered jobs at Manchester.
Realistic option
The closure is expected to be phased-in over the next 18 months with a site closure scheduled for December 2012.
Mr Kerr added: "The sad fact is that there will not be an option to stay in Trowbridge and work for Virgin Media as other sites are not within commuting distance and relocation remains an unrealistic option for the majority of staff.
"We're asking Virgin Media to make redeployment and relocation packages a realistic option for staff who may be interested, not a token tick box exercise.
"This is a disaster for Virgin Media staff at Trowbridge and for the whole area.
"Coming on the back of the Vodafone decision to pull out of Trowbridge, the local economy will be hit hard by this redundancy double whammy," he said.
A Virgin Media spokesperson said: "There are around 450 people affected by this announcement, all of whom will be offered the option to relocate or redeploy to roles within the UK.
"We know this may be a difficult message for our staff so we are committed to communicating as early and openly as possible with all affected employees."