Photo released in hunt for Swindon man's attackers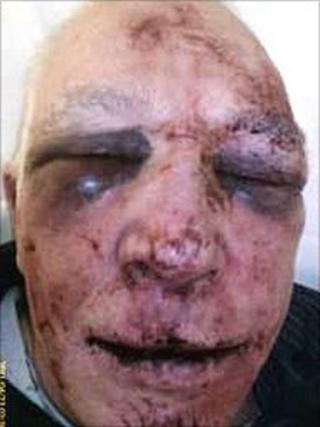 Police in Swindon have released a photo of an assault victim's injuries in a renewed attempt to find his attackers.
The 71-year-old man suffered serious facial injuries in the unprovoked attack in Emlyn Square on 21 April.
A police spokesman said: "This was a serious assault and the photograph goes some way to show how much this poor man suffered."
The victim told officers: "Not even my own mother would have recognised me from that photo."
Two white males are being sought by police in connection with the attack.
Anyone who has information regarding this incident is asked to contact Crimestoppers.