Virgin Media call centre loss will leave 'big void'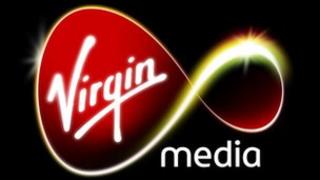 The closure of a Virgin Media call centre in Trowbridge will leave a "tremendous void" in the community, business leaders have said.
About 450 staff have been told they have the chance to redeploy within the company or take voluntary redundancy.
Mike Williams, from the Wessex Association of Chambers of Commerce, said there was no big employer coming to fill the gap.
Mid Wiltshire Economic Partnership said it would affect other local firms too.
The decision comes less than a month after mobile phone company Vodafone announced proposals to close its contact centre in Trowbridge, where 200 people are at risk of redundancy.
Mr Williams said more than 5,000 people applied for 350 jobs when the Virgin Media centre first opened.
'Unrealistic option'
"Ninety-two per cent of businesses in Wiltshire employ 20 or less people and we don't have a great number of large employers so when you get a loss of hundreds of jobs those are a tremendous void to fill," he said.
"At the moment there is no indication of any major employer coming to fill that gap."
Len Turner, manager of the Mid Wiltshire Economic Partnership, said the closure would also affect local businesses dependant on the centre.
"It will rattle on through all the other businesses who supply and depend on Virgin for a large amount of their trade so it's not just the immediate impact of those 450 jobs, it's on the wider community as well," he said.
The closure is expected to be phased-in over the next 18 months with a site closure scheduled for December 2012.
Andy Kerr, from the Communications Workers Union (CWU), said: "The sad fact is that there will not be an option to stay in Trowbridge and work for Virgin Media as other sites are not within commuting distance and relocation remains an unrealistic option for the majority of staff."
A Virgin Media spokesperson said: "There are around 450 people affected by this announcement, all of whom will be offered the option to relocate or redeploy to roles within the UK.
"We know this may be a difficult message for our staff so we are committed to communicating as early and openly as possible with all affected employees."