Glove-maker Dents moves to new Warminster factory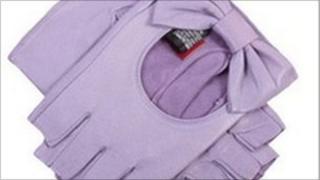 One of Wiltshire's oldest businesses has opened a new factory following increased sales.
Glove maker Dents has moved 70 staff from Warminster town centre to the custom-built building in a nearby business park.
Chairman Robert Yentob said a change of strategy, a very cold winter in the UK and "big demand" overseas were responsible for its success.
He said the company, established in 1777, wanted to remain in the area.
"About four or five years ago we realised we had to expand and we were running short of space," he said.
"We built this building which gives us the chance to expand the business."
The company's glove museum is also moving to the new site.