Extra funds for Wiltshire home care scheme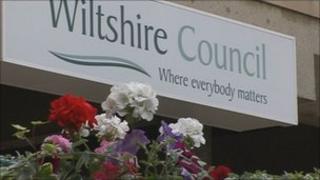 Extra funds are to be spent on helping vulnerable people in Wiltshire to continue living at home.
A BBC survey suggests Wiltshire Council increased its adult social care budget by an estimated 17.8% in 2011/12.
The figures also suggest the authority is spending an estimated 9.5% less on child social care than in the previous year.
Councillor Jemima Milton attributed the spending increase to the ageing population.
The BBC research, conducted in association with the Chartered Institute of Public Finance and Accountancy (CIPFA), maps the effect of local authority finances on local services following the government's Spending Review.
'Strong communities'
The Conservative-run authority is making £99m of savings over four years.
The figures suggest the council's total spend on social care is an estimated 10.92% higher in 2011/12 than in the previous year.
Ms Milton, the council's portfolio holder for adult social care, said the authority was spending an extra £34m on adult social care over the next five years.
She said an ageing population and people living longer were the reason for the increase.
The authority also supports people with learning disabilities and mental health issues.
"We want strong communities and people living in their own homes for as long as they can, ensuring the community work together to look after each other," she said.
"It's ensuring that people have a good quality of life."
Emily Holzhausen, director of policy at Carers UK, said: "We are really pleased that Wiltshire Council has taken a sensible decision to increase the budget for social care.
"We believe by doing this, they will save costs in the long term."