College lecturer jailed for affair with teenage student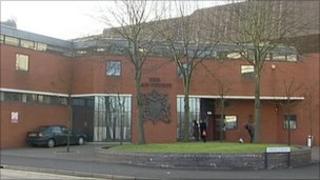 A college lecturer from Wiltshire has been jailed for eight months for having an affair with a teenage student.
Mark Mullis, 41, of Jenkins Street, Trowbridge was sentenced at Swindon Crown Court on Friday.
Mullis had pleaded guilty in March to three offences of sexual activity by a person in a position of trust.
The relationship with the 17-year-old girl, who cannot be named for legal reasons, began in early 2009 and lasted for six months.
The court heard the girl had told police: "It was always me that came on to him.
"It was me that started everything. I may be 17 but I am a very mature 17-year-old."
The court was also told that, at first, Mullis did not know she was a student at the college but must have realised "quite quickly".
Prosecutor Colin Meeke said: "Certainly he taught some of her friends and there must have been some awareness of that.
"Once he was aware he should not have allowed matters to continue in the way they did."