One of Wiltshire's tiniest churches opens to the public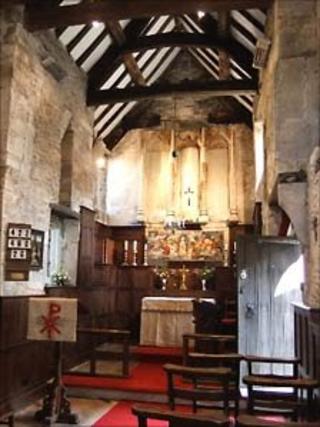 One of Wiltshire's tiniest churches is to open to the public this summer.
Chapel Plaister near Box is thought to be one of the few remaining way-side refuges which once gave shelter to pilgrims heading west to the shrine of Joseph of Arimathea at Glastonbury.
The historic chapel, which has recently been refurbished, is still regularly used as a place of worship.
"We have a service here every single Sunday throughout the year," said Chris Ward who helps take the services.
"The enthusiasm for worship here is still good."
The pilgrim's chapel offers a Sunday and a mid-week service but is normally closed to visitors the rest of the week.
But "with the level of public interest in the chapel generated in recent years" it has been decided to resume the arrangement of opening it to the public on Wednesday afternoons during the summer months.
Paul Nicklin, a member of the church, said the knowledge that so many people have worshipped God in Chapel Plaister over the centuries is a real boost for current day Christians.
"All the hundreds of people who've been between these walls searching for faith, searching for peace, searching for so many things. They had such faith," he said.
"We'd like to think within these four walls people left their prayers and their song and it still has that feeling of the faith of people who loved God and left this building in perpetuity for others who were seeking faith as well."
Chapel Plaister near Box is open to the public every Wednesday afternoon until 28 September.