CCTV shown after debit card stolen from Swindon hotel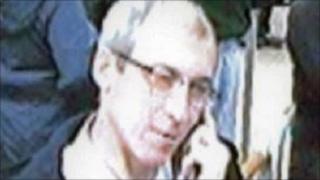 A CCTV image has been released of a man police want to talk to after a debit card was stolen in Swindon and used to withdraw more than £5,500.
Police said the card had been taken from a locker in the leisure suite at the Marriott Hotel in Pipers Way on 1 April, while the owner visited the gym.
The money was withdrawn in three separate transactions on the same day, the force spokeswoman said.
She advised people not to keep their Pin numbers with their cards.
The Wiltshire Police spokeswoman said the money had been withdrawn at two banks and a cash machine.
She asked anyone who recognises the man to contact the force.